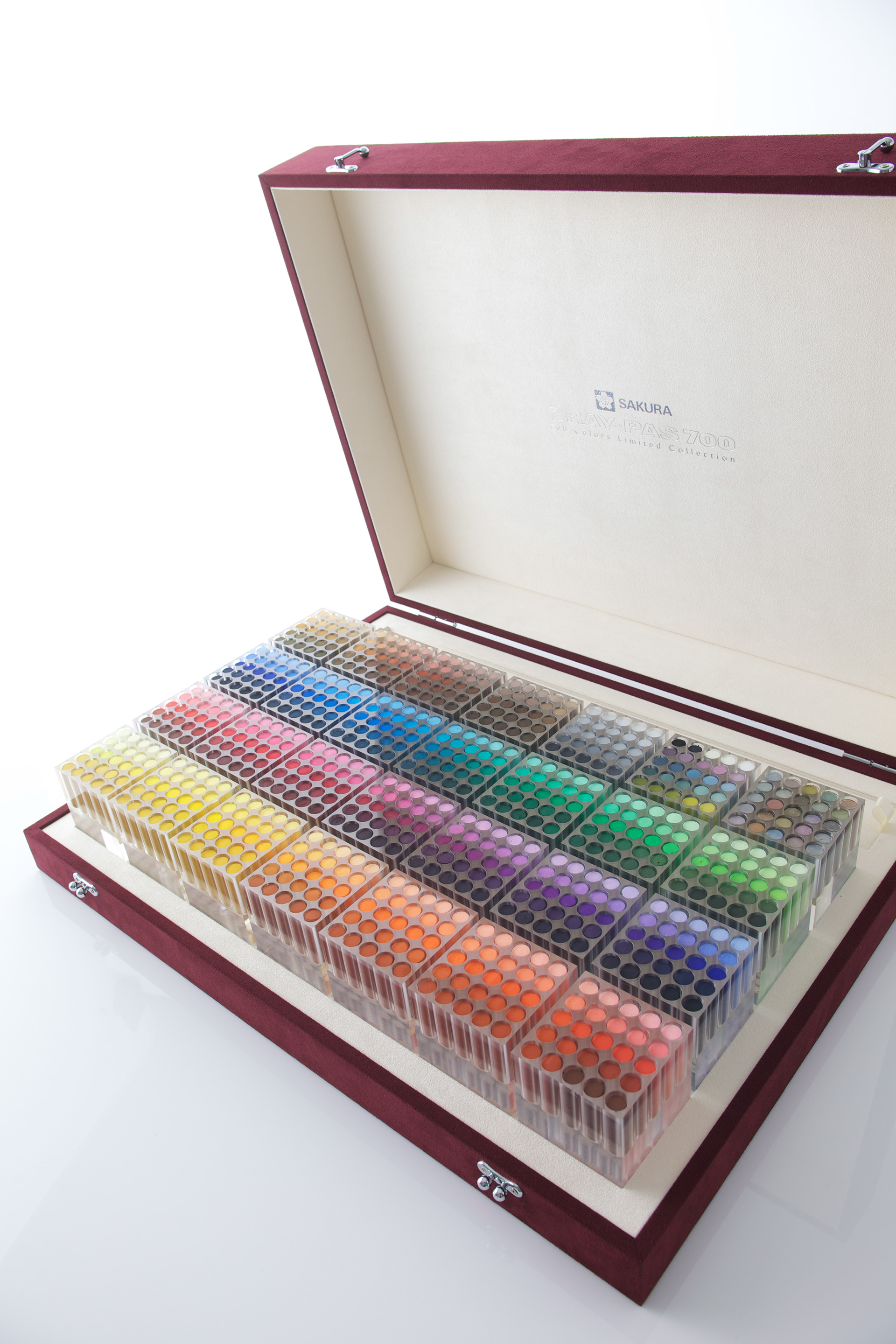 Sakura Craypas - 90th Anniversary 700 Color Limited Edition (launched 18th July 2012)
Creative direction, package design, production of the launch event of the 700 color craypas (crayon/pastel) for Sakura Craypas, celebrating their 90th anniversary.
Each of the acrylic cubes (69mm) are hand cut and drilled to keep the transparency and holds 25 craypases. 
50 sets containing 27 acrylic cubes (adds up to 700) were made. Purchaser included interationally recognised art collector Takeo Obayashi, and fashion designer Hiroko Koshino.
All photos by Emi Kumagai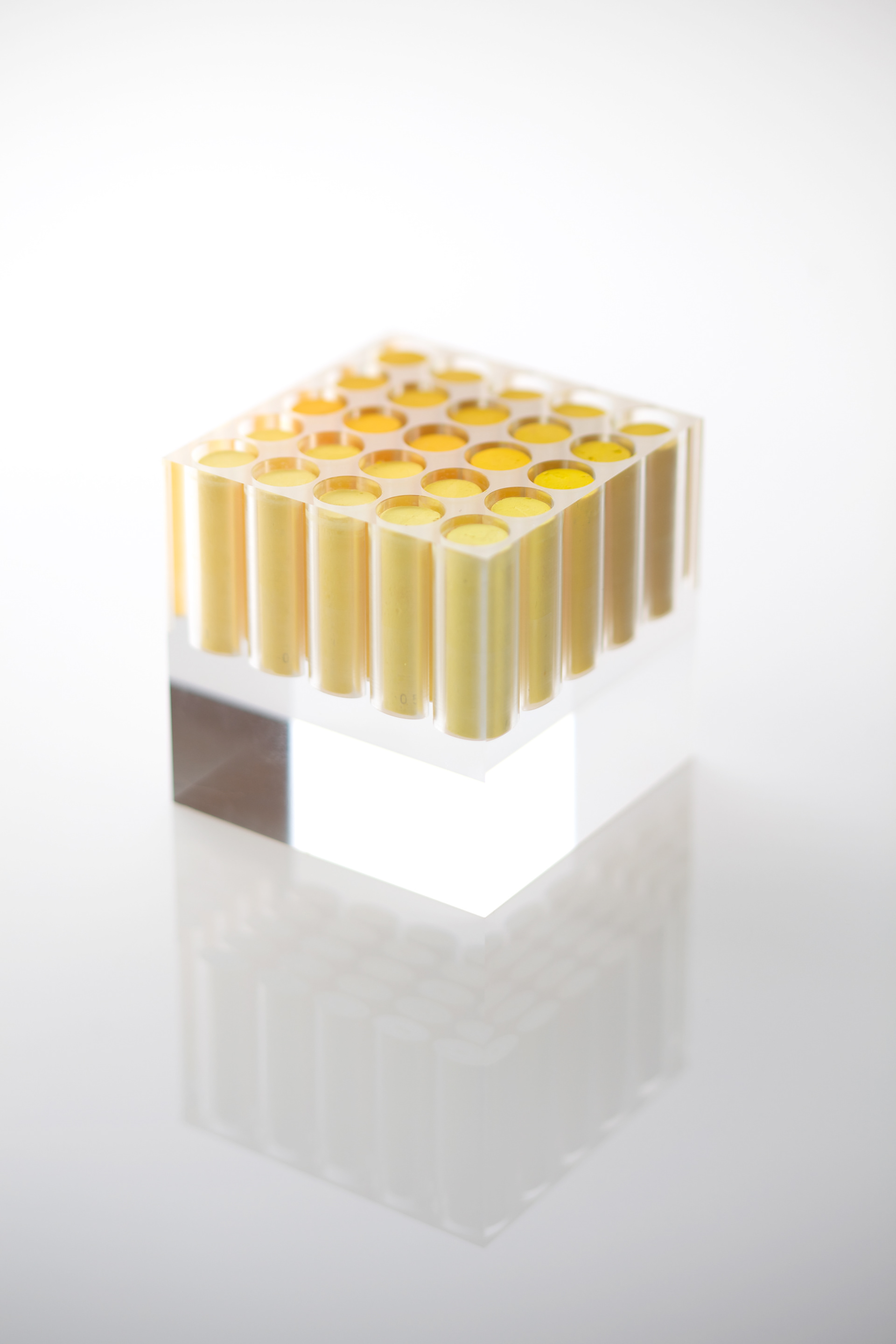 The set consists of 27 acrylic cubes with 25 "Craypas" in each cube.
Each holes are carefully hand drilled in order to obtain clear and perfect finish to allow colours to show.